Description
I have reverse-engineered a replacement for the infamous L41 coil on the RF Board as used in the TS-530S and TS-830S series of Kenwood Hybrid radios. This is the coil that is prone to burn out from inadvertent transmit RF or from possible atmospheric conditions (think nearby lightning discharge.) It is made from Toko-brand NOS (New-Old-Stock) components and hand-wound by me. Call me crazy or dedicated but here it is. This new coil is newsworthy enough to have its own page!
Equivalent to Kenwood L41 Part Number L34-2004-05 Tuning Coil ANT 1.5 MHz
The prototypes I made look spot-on compared to original L41's both in- and out-of-circuit. Primary 0.861uH; Secondary 15.2uH. Exact values are dependent on core placement flush with top of can. I also rewound an original L41 to confirm its values. It looks great!
A few pictures as I prepare to assemble the first production batch:
(Yes, I use a computer-based microscope/imager to see something that small! It has a built-in light as seen at top of photo. I also use a good old fashioned hand magnifier mounted on a flexible vise.)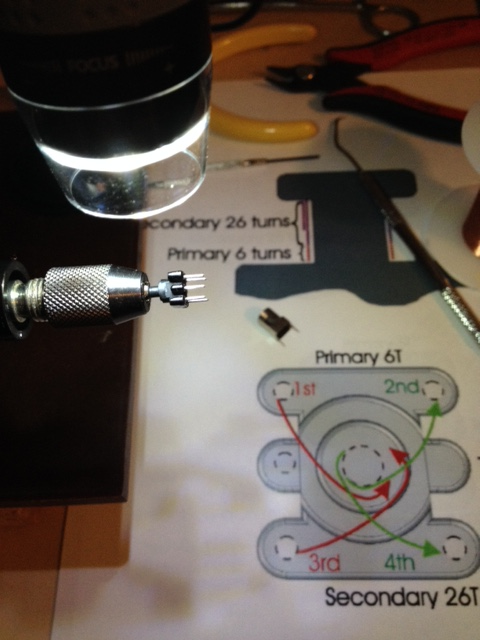 A bare coil base shown in the jaws of the pin vise / coil winder: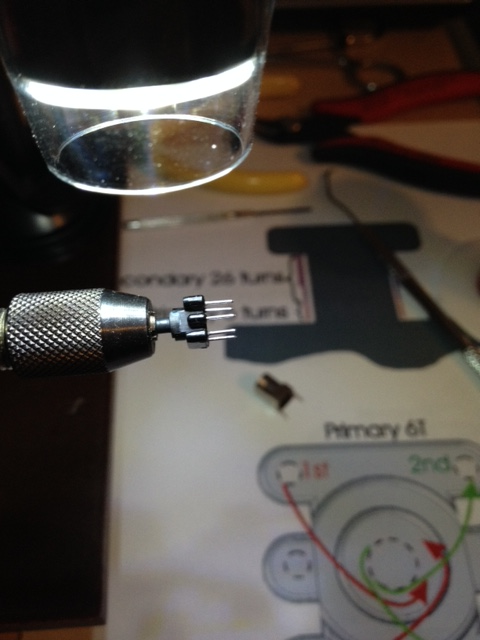 A container of Toko-brand raw parts is in the background: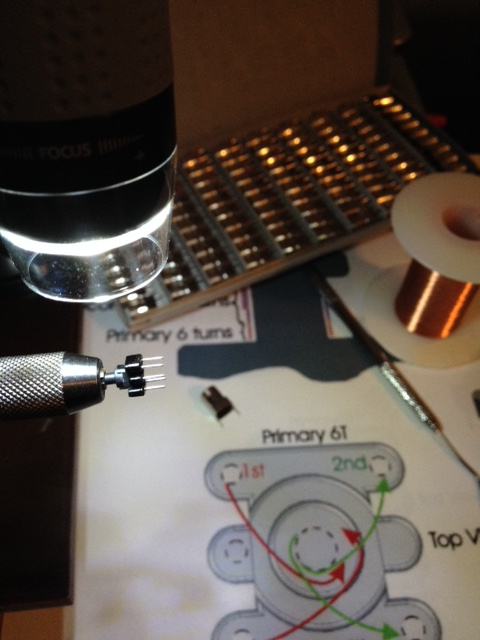 A rewinding kit is available for those who wish to re-wind their own coil form. Each kit contains 60 inches of 42 AWG solderable wire intended to do at least one coil. There is enough to do up to 4 coils based on 15 inches per coil and on my skill set. This wire is very fine, hence the "extra" wire in case it becomes entangled during construction and you have to start over again. Yes, I've been there and done that!
Insert picture… (TBD)
A Kenwood original Toko-brand (light-orange colored cup core) L41 on the left with my L41 Tuning Coil Replacement on the right.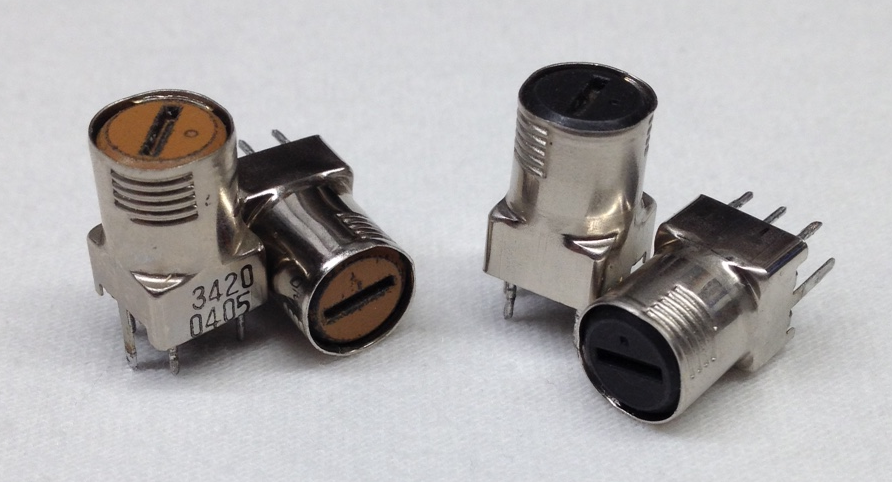 Price for Replacement L41:  $28 plus $4 shipping (USA). Outside of USA, contact me for a shipping estimate.
Price for L41 Rewind Kit:  $4 postage paid in a padded envelope. Outside of USA, contact me for a shipping estimate.
Please Contact me to order either item. Thanks for looking.
---