Description
The cracked coupler problem exists on the SM-220 Service Monitor control shafts as well as on the band switch shaft of the TS-530/830 hybrid radios.
My solution for the SM-220?  Reuse the shaft coupler from the TS-820 Load control.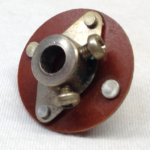 Here are pictures of the re-purposed coupler and original coupler side-by-side and inside the SM-220. The re-purposed coupler allows for flexing between the mating shafts just as the original did.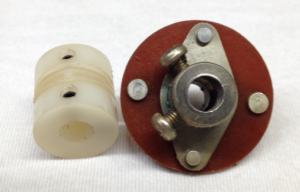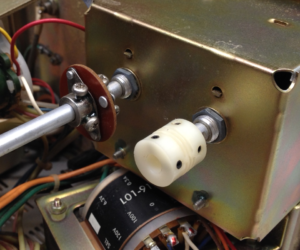 Price is $7 for 2 couplers (or $3.50 for one) plus $4 shipping (USA). Outside of USA, contact me for a shipping estimate. Please Contact me to order this item. Thanks for looking.
---